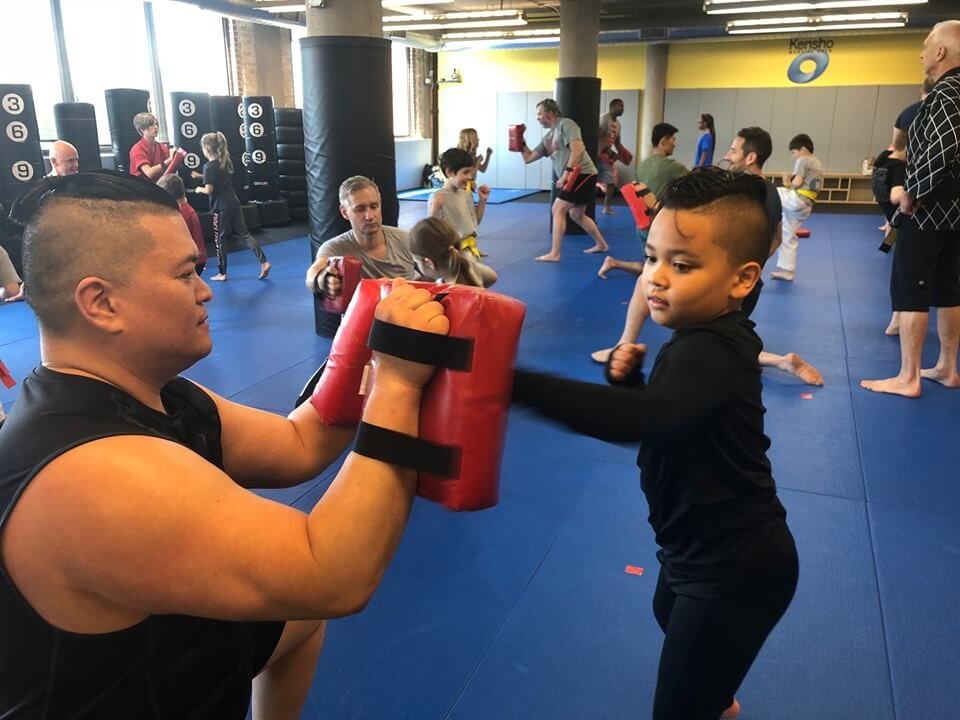 Maybe you've sat and watched your kids in action in our classes and you've felt a urge to join in the fun? Or, maybe your child has never done martial arts either and you think it would be fun to start a new activity together? Or, maybe you and you child currently train but love the idea of a class together?
Martial Arts training is an amazingly rewarding experience for the whole family!
Build confidence, focus and strength while gaining fitness, coordination and a feeling of personal empowerment. When we practice martial arts together, it's a great bonding experience for everyone.
There's a popular saying in Martial Arts: "Families that Kick together, stick together!"
Bring boxing gloves if you have them or borrow ours.
Dads and kids (ages 6+) Kickboxing class with light refreshments served.
Event Details
Date: Sunday, 16, 2019
Time: 10AM – 11:30AM
Location:
Kensho Martial Arts
1030 W. North Avenue 3rd Floor
Chicago, IL 60642
Cost
$20 per child, Dads are FREE!
In addition to this event, Kensho Martial Arts offers Kid's Martial Arts Classes as part of our regular curriculum.