Your kid needs to learn martial arts because of these 4 reasons…
REASON 4: MARTIAL ARTS TRAINS YOUR KID TO BE DISCIPLINED AND RESPONSIBLE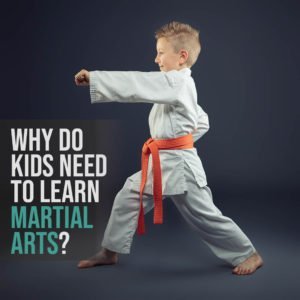 Last week was all about how martial arts can help in educating your kids about the important life values and principles
This week, we're talking about how martial arts can help in training your kids to be disciplined and responsible individuals.
In every action, there is an equivalent reaction. This is why, as early as now, your kid must be self-disciplined and responsible for his or her own actions.
Enrolling your kid in a martial arts class gives them a sense of accountability. This is necessary for them to learn more about discipline and responsibility.
In this crazy thing called life, there are a lot of things that don't go our way.
We face a ton of challenges and obstacles along the way. There are a lot of daunting roadblocks that hinder us from getting across one side to another.
How we choose to deal with the situations right in front of us determines whether we win or lose our battles in life.
Another important thing to remember is that life is not a one-time battle, it is a never-ending war. That is why it is imperative for our kids to learn the importance of discipline and responsibility at an early age.
All of us are in it for the long haul.
Same with martial arts, it doesn't matter how hard you fall onto the ground as you are taught to roll with the punches.
What matters most is that you can always get back on your feet and keep moving forward.
You've reached this far. Congratulations!
So, if your child isn't training martial arts already, what's stopping you? We'd love your feedback and a chance to discuss all the wonderful benefits our program has to offer.
Call us for a FREE kids confidence course and see for yourself what we can do to help your child on his/her journey in martial arts! call or text 312-291-1655 (kids ages 4+ & teens)
OR click HERE to register for our kid's one week martial arts summer day camp! (ages 6- 12yo)