Beginners, intermediate or advanced, don't miss this opportunity to bring your Muay Thai level up!
Muay Thai (or Thai Boxing) is the national sport of Thailand. This combat sport requires a level of physical conditioning unmatched in sport martial arts. Pro football players and other elite athletes have sought out Thai boxing's advanced training techniques for their high level conditioning routines. It is sometimes called the "Art of Eight Limbs" due to the fact that strikes are performed not only with the hands and feet, but also with knees and elbows.
Muay Thai is one of the pillars of Kensho's signature mixed martial arts program.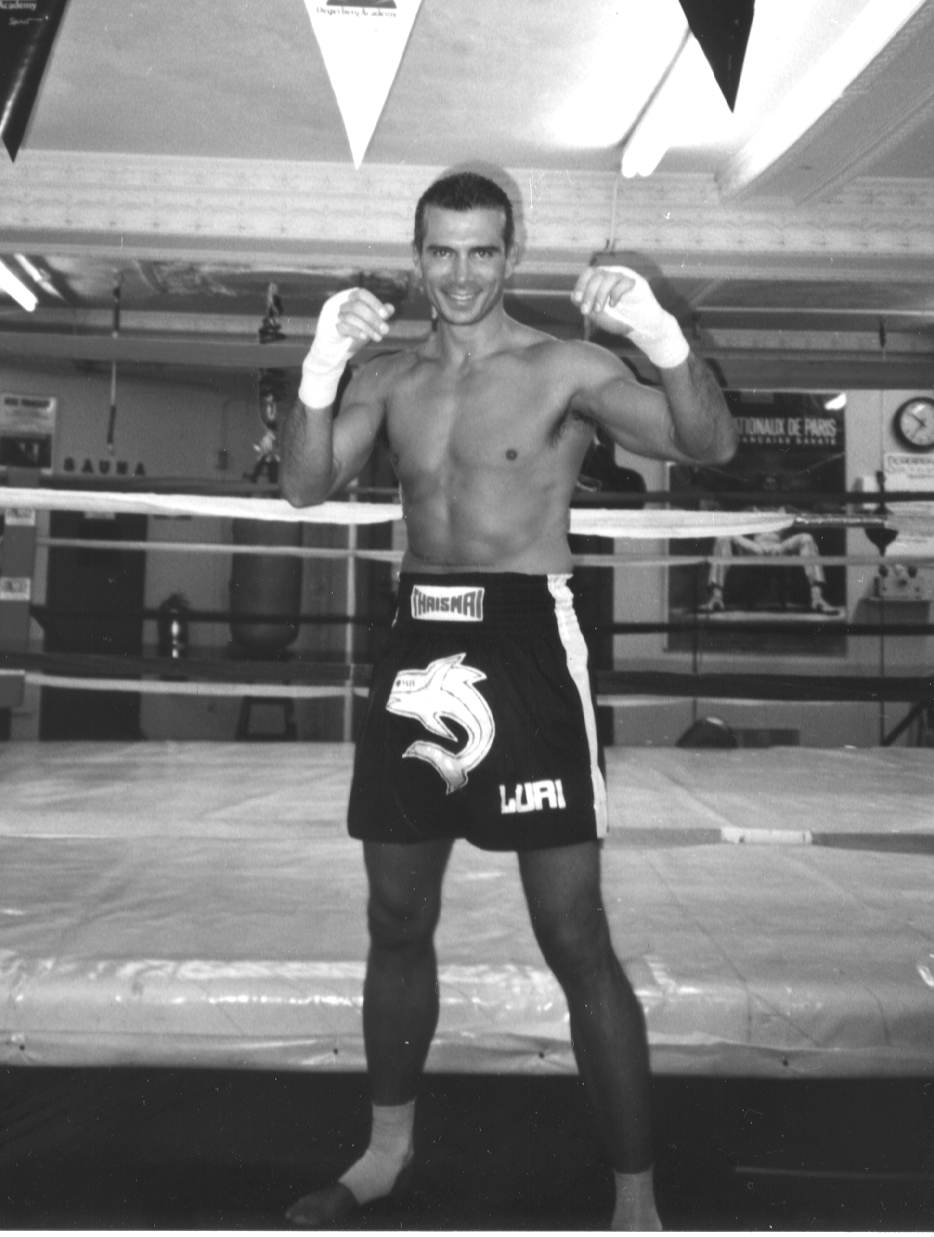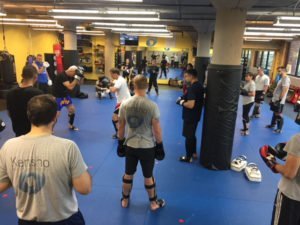 Muay Thai training helps us to develop power, speed and lightening reflexes with our punches, kicks, knees and elbows while the training helps us to develop guts and a "Bring It On" attitude like nothing else. Yet, Muay Thai training is steeped in respect and humility.
In order to progress in Muay Thai, solid technique is a must. Students learn correct form and then practice to hone their skills.
Ajarn Roger will be sharing his 35+ years of Muay Thai experience. Drilling us in training and fighting techniques in two two hour sessions followed by rank testing.
Doors open 11:30am
Section 1 – 12:00-1:45 Knockout form for Kicks, Punches , Knee and Elbow techniques and combinations
Section 2 – 2:00 – 3:45 Counters, Sparring drills and clinch techniques
USTBF Testing – 4:00 – 5:00 – Testing for Beginning and Intermediate US Thai Boxing Federation (USTBF) rank levels
5:00- 5:30 Certificate Ceremony
Early Registration Pricing;
Seminar + Rank test $85 ($100 at the door)
Required Equipment