Come play with us!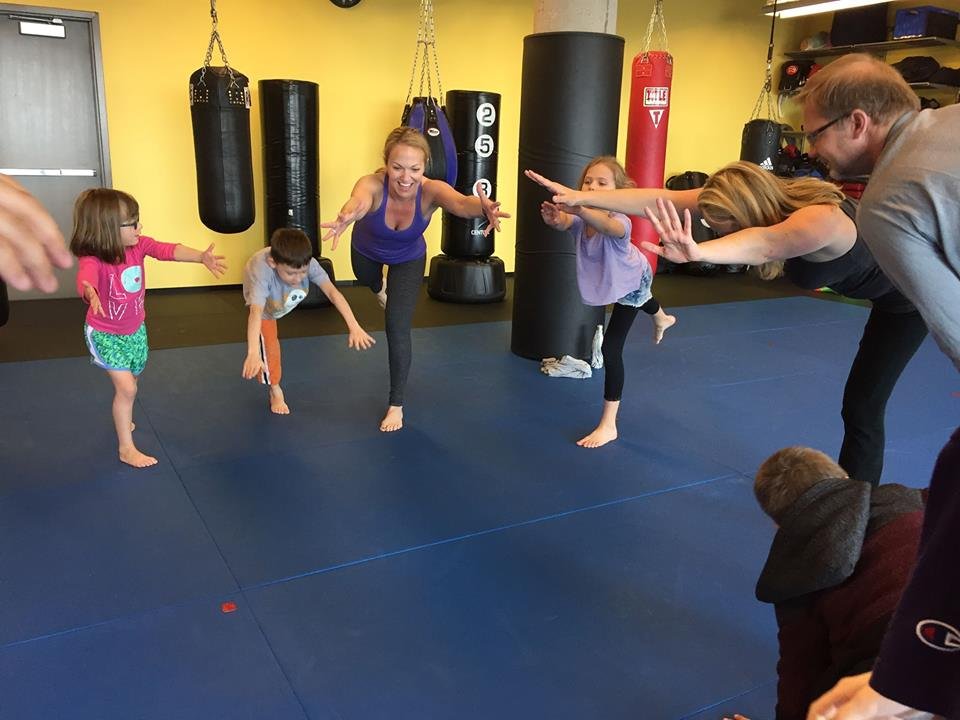 Family yoga is for all ages and levels.
This fun, playful session will incorporate breath awareness, individual yoga poses, partner poses, games, and relaxation.
Yoga is a FUN, relaxing and healthy way to bring the family together. No experience necessary
The goal is to help you develop a family practice at home.
Event Info:
Date: Sunday, July 29 2018
Time: 10 AM – 11 AM
Kensho Martial Arts
1030 W. North Ave, 3rd Floor
Chicago, IL 60642 US
Event Prices:
$25.00 – First 2 Participants
$10.00 – Each Additional Participant