Awaken the Giant!
KIDS Martial Arts
Kensho Chicago's age appropriate mixed martial arts inspires and empowers kids to become fit, strong, and focused for life! Our Kids Mixed Martial Arts Program instills traditional values and life skills as kids learn a comprehensive and practical system of self defense techniques from a variety of martial art systems including: Kickboxing, Muay Thai, Karate, Tae Kwon Do, Judo, Jiu Jitsu, Filipino Kali, French Savate & more.
Hear what parents and families have to say about Kensho Martial Arts!
Age Appropriate Kids Martial Arts Classes
Kids learn differently different at different ages. Kensho's programs connect with our students by focusing on each age groups unique learning style and abilities.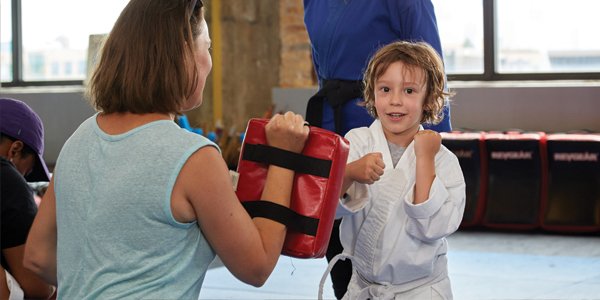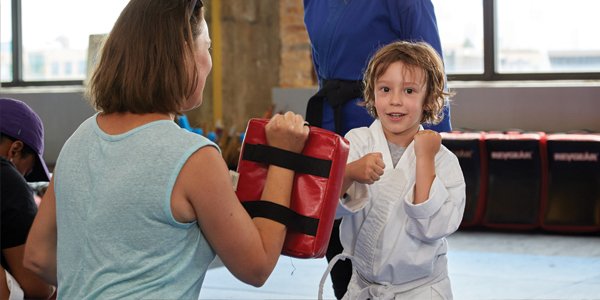 Kids 4 to 6 Years Old
Designed to build confidence, focus, and coordination. Classes structured to keep kids engaged, focused  and having fun, while learning basic martial arts and self defense techniques.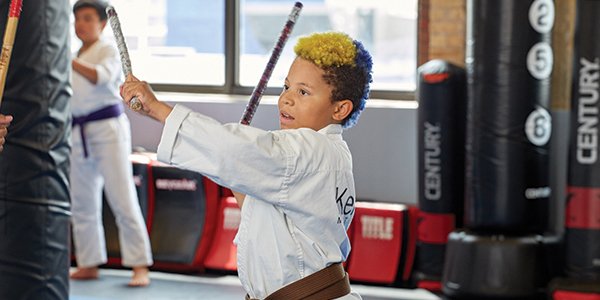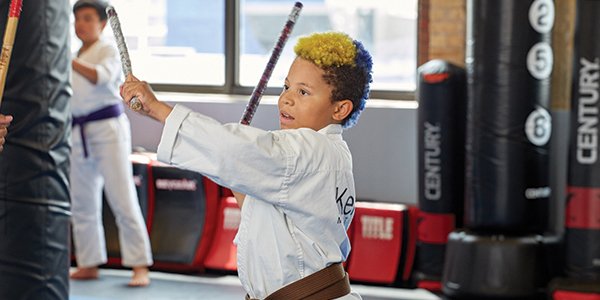 Kids 6 to 12 Years Old
Kids progressively develop a comprehensive set of martial arts skills for self defense.  Working together toward their goals, they develop healthy habits for life as they learn teamwork, perseverance and resilience in a positive environment.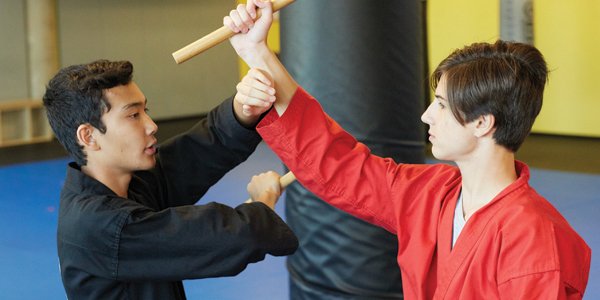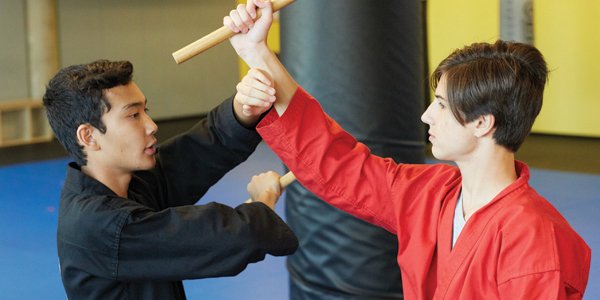 Teens 12-16 Years Old
Our teen program challenges teens to master a repertoire of awesome martial arts techniques for self-defense, physical fitness and emotional well-being in a positive environment that fosters teamwork and respect.
Kensho martial arts is an amazing place for my children to learn martial arts in a safe, supporting environment which is also challenging and disciplined.  Roger and Christine the owners are amazing, and the parent community is warm and positive. 
Everyone is so nice and caring towards the kids. Plus they are really good instructors. My daughter loves Kensho!
What are you waiting for? Check our introductory class schedule. Try a class and see the difference Kensho can make for your child.