Kids Summer Camp at Kensho… Best Week of Summer!
Kensho Martial Arts kids karate summer camp offers an awesome combination of martial arts instruction, academic learning, character building, games, team activities, fitness and MORE!
Save $100 During Our Memorial Day Weekend Sale!
Martial arts classes are always delivered in a safe and exciting manner by experienced instructors. Our daily focus is to help each child cultivate the values of Respect, Discipline, Awareness, Kindness & Leadership. In addition, we stress the learning of important life skill that will help shape them into amazing members of society. The life-skills we teach range from how to properly introduce one's self while being courteous, to speaking and communicating clearly in front of a group.
Parents will enjoy watching their child grow in confidence, learning how to be a leader through the teachings inherent to the Kensho Martial Arts system.
Your child does not need any previous martial arts experience to join our summer camp. If your child has never participated in martial arts before this will be a great experience for them, and one they will never forget!
Registration is limited in order to maintain the quality of our program.  Campers must be 6 years of age at the start of camp. (limited to ages 6 -12 years old)
What to bring to camp: Lunch (everyday except Friday Pizza party day, no peanut products please), refillable water bottle, martial arts equipment including: boxing gloves & kali sticks (we have loaners so no need to run out a purchase anything). Please do not send valuables or electronics.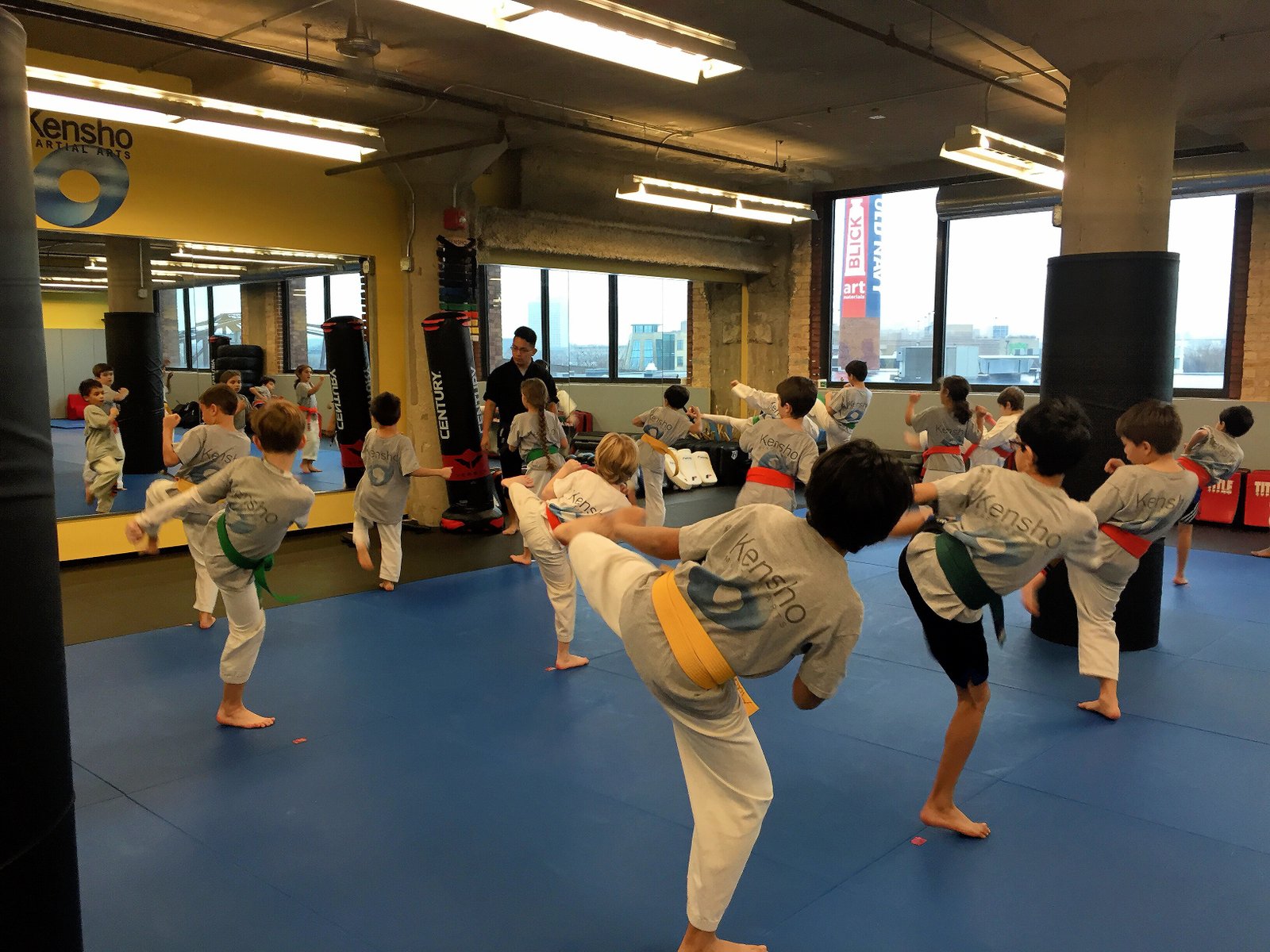 One week of great activities including character building, martial arts, yoga, games, crafts, weapons training and MORE!
Monday – Friday 10am – 4pm
Choose from 2 one week camp sessions
Session 1: August 12 – 16
Session 2: August 19 – 23
Ages 6 – 12. Non- members welcome!