Kensho Toddler Martial Arts
Lil Heroes toddler martial arts classes incorporate children's martial arts with the support of a parent or caregiver in a fun, playful environment. Utilizing music, games, yoga, story time and basic martial arts to instill confidence, gross motor abilities and balance in their movements.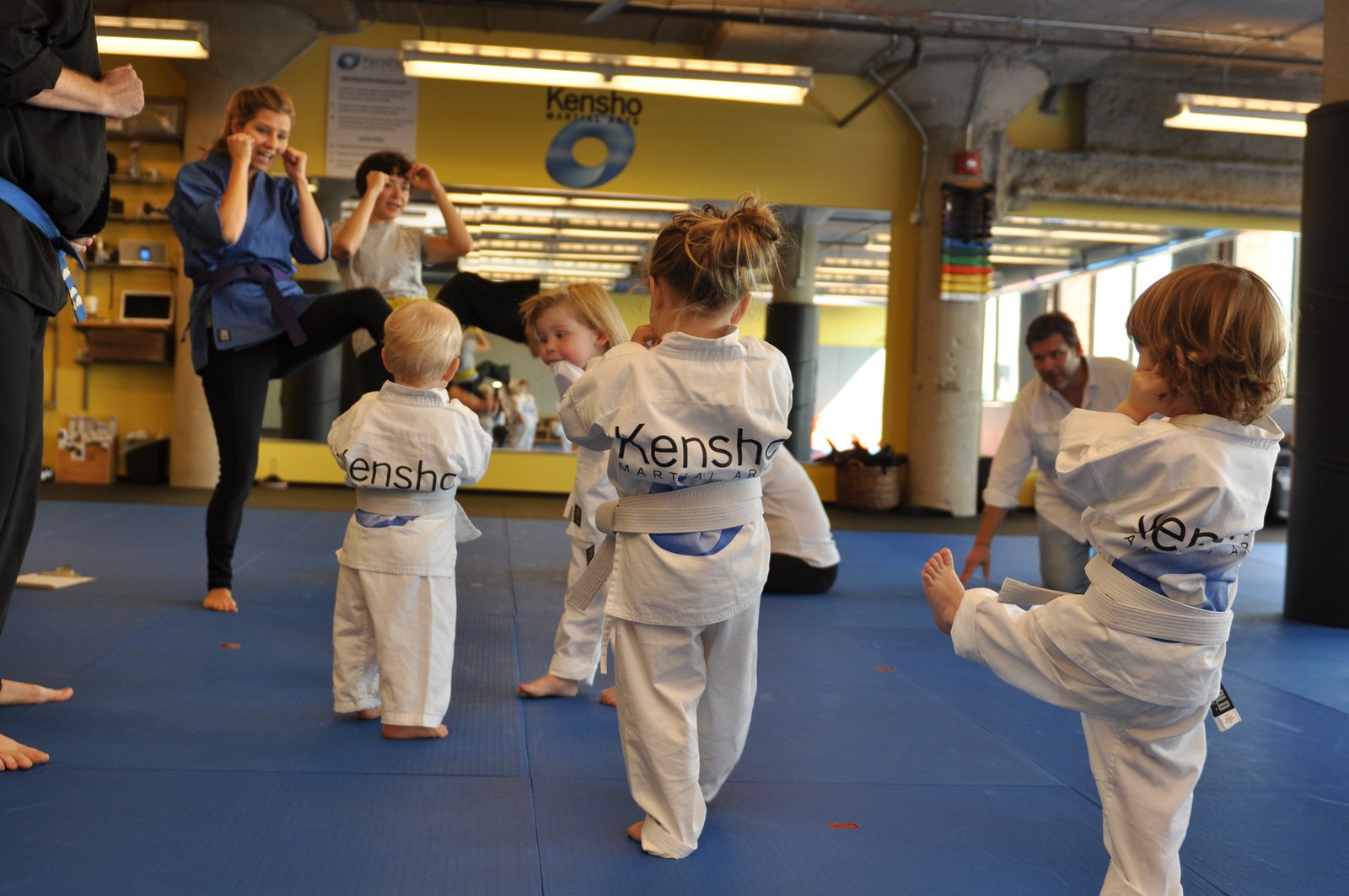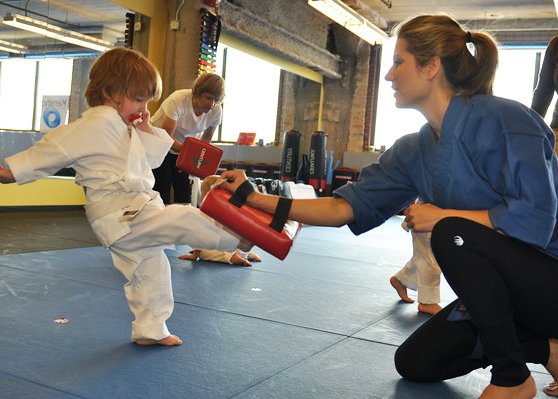 Kensho's toddler martial arts is a parent child play class where parents & younger kids can interact in a fun and playful atmosphere to establish basic martial arts technique and personal development.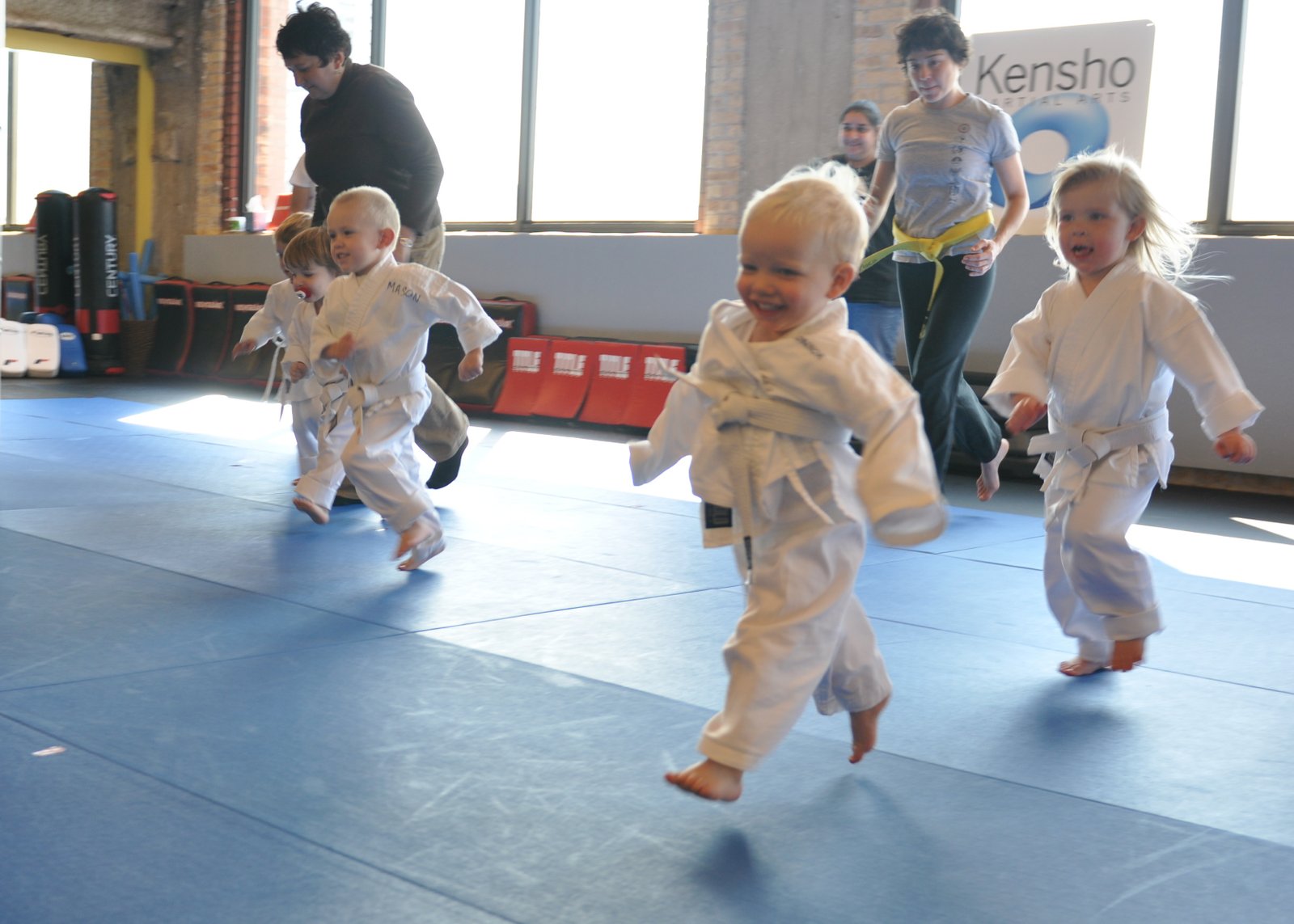 Kensho's Lil Heroes program is an awesome bonding experience for parents and kids 2 and 3 years old. It helps begin building healthy habits for a lifetime.
---
Try Kensho Chicago's Lil Heroes classes.
Free garage parking and conveniently located between Lincoln Park, Lakeview, Bucktown, Wicker Park, River North and the Gold Coast.
Call us now at: 312.291.1655
Or enter your e mail below for immediate access to:
Kensho Class Schedule
Our Limited Time Web Only Trial Offer!