Kensho Chicago's age appropriate mixed martial arts empower kids to become fit, strong and focused for life! Our Kids Mixed Martial Arts Program instills traditional values as kids learn a comprehensive and practical system of self defense techniques from a variety of martial art systems including: Kickboxing, Muay Thai, Karate, Tae Kwon Do, Judo, Jiu Jitsu, Filipino Kali, French Savate & more.
Our curriculum has been continually refined and proven effective over 35 years teaching martial arts to children of all ages!
A fun, positive and supportive environment.
In Kensho's Kids Martial Arts program, kids learn to keep a positive attitude and develop positive habits. They learn to face and overcome challenges in a supportive and trusting environment. We use an age appropriate curriculum that reinforces kids progress in:
Fitness
Academic Success
Balance
Coordination
Teamwork
Focus
Memory
Respect and Self Respect
Discipline
Self Control
Social interaction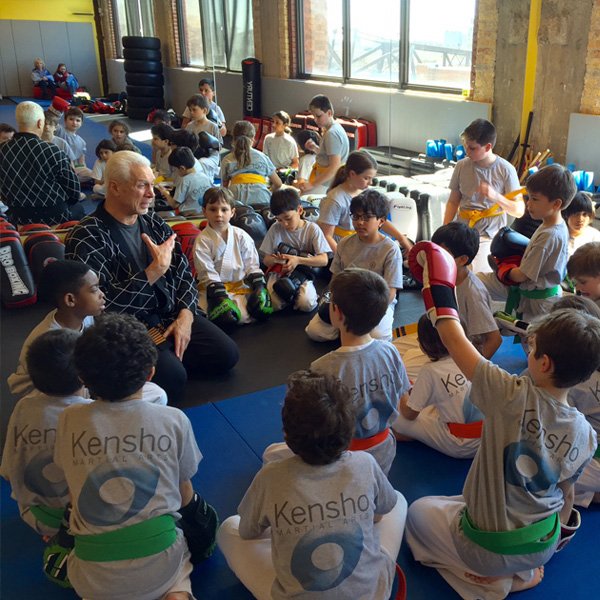 ---
Kensho's Kids Mixed Martial Arts curriculum – Kids learn Skills for Life
Many of our kids train with us for years. Students start as kids and continue as adults. Kensho's Kids Martial Arts program is a challenging and fun way for kids to learn life skills as they grow. Our time-tested curriculum of mixed martial arts serves as the pathway to fitness, discipline, goal setting and excellence.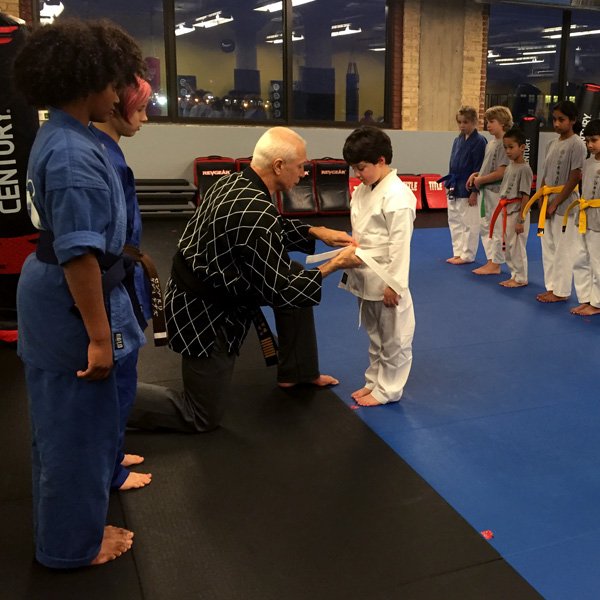 Kensho's program develops confidence, respect, and a winning positive attitude. Students learn how to set and accomplish challenging goals. Not only will your child gain the confidence that comes from knowing how to defend themselves, but students build awareness and safe habits by participating in discussions on: "Stranger Danger", "Bullying", "Home Safety" and "Street Safety". Children learn how to diffuse a situation using verbal defense, as well as using attitude and strong body language to prevent bullying. They learn to defend themselves in a variety of situations, but are taught that fighting is the last resort. The Kensho Child Development System is based on achieving short and long term goals. Recognition, reward, ranking and team spirit keep kids motivated to excel. Stripes and belts are awarded on accomplishment and achievement!
---
4 groups of age appropriate Kids Martial Arts classes
Kids learn differently different at different ages. Many martial arts schools throw everyone together into one class. Kensho's programs are tailored to each groups age and abilities.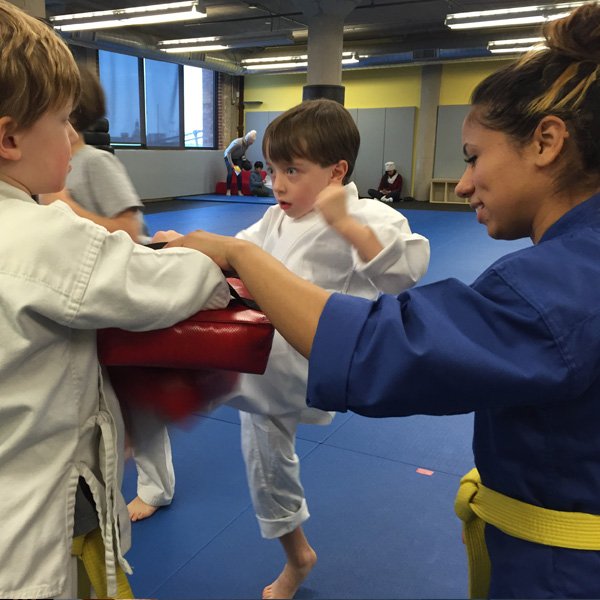 Lil Ninjas
Kids 4 to 6 years old develop confidence, focus, and coordination. Classes structured to keep kids engaged, focused  and having fun, while learning basic martial arts and self defense techniques.
---
Kids
Kids 6 to 11 years old. Kids progressively develop a comprehensive set of martial arts skills for self defense.  Working together toward their goals, they develop healthy habits for life as they learn teamwork, perseverance and resiliance in a positive environment. Students become more positive people ready for whatever life throws their way.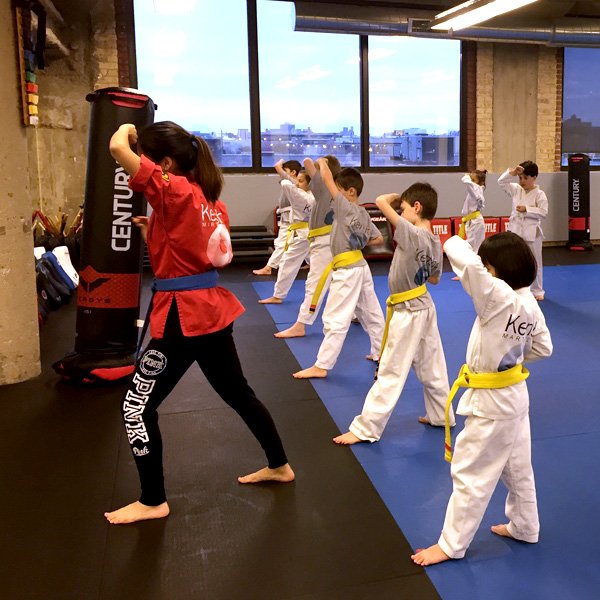 ---
Teens & Tweens
Teens 11 to 15 years old The tween and teen years are where kids really build habits for success. Our teen program challenges them to master a repertoire of awesome martial arts techniques for self-defense, physical fitness and emotional well-being in a positive environment that fosters teamwork and respect.
---
Kensho's Kids Martial Arts program helps kids learn focus and respect as they develop the confidence to push their boundaries and maintain a winning can-do attitude! At Kensho, we love Martial Arts and we want to make sure kids are introduced to Martial Arts the right way. We start with a Private Introductory Class where kids learn a few basics so that they'll be ready to join group classes. Over the years we've found this to be the best way to introduce kids to martial arts. It really makes a difference!
Try Kensho Chicago's Kids Martial Arts to see for yourself.
Free garage parking and conveniently located between Lincoln Park, Lakeview, Bucktown, Wicker Park, River North and the Gold Coast.
Call us now at: 312.291.1655
Or enter your email for more info including our Class Schedule and Immediate Access to a Limited Time – Trial Offer!